Duncan Lewis has a long history of contributing to the pro bono sector, and has been recognised with awards such as that of LawWorks Annual Pro Bono Awards in December 2015. They continue to invest in pro-bono endeavours within the local community at charities including Shelter Hackney as well as advice clinics. An example of this is the assistance provided to ou
r initiative by Arvin Narendra of Duncan Lewis, whose know-how of Welfare Law has proved invaluable in ensuring that our clients' concerns meet with proper redress.
Our collaboration with SEO London has ensured that a steady stream of volunteers with law background have expressed their desire to contribute in their capacity as volunteer advisers (VAs). We appreciate the support of SEO London and the readiness of law graduates and others to give back to the community, with their know-how, skills-set and time – thus ensuring that those in most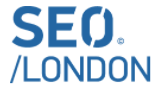 need have a place to turn to. We look forward to working closely with the organisation to further our relationship and build on future endeavours.